Coming Soon!
Qi and Body Awareness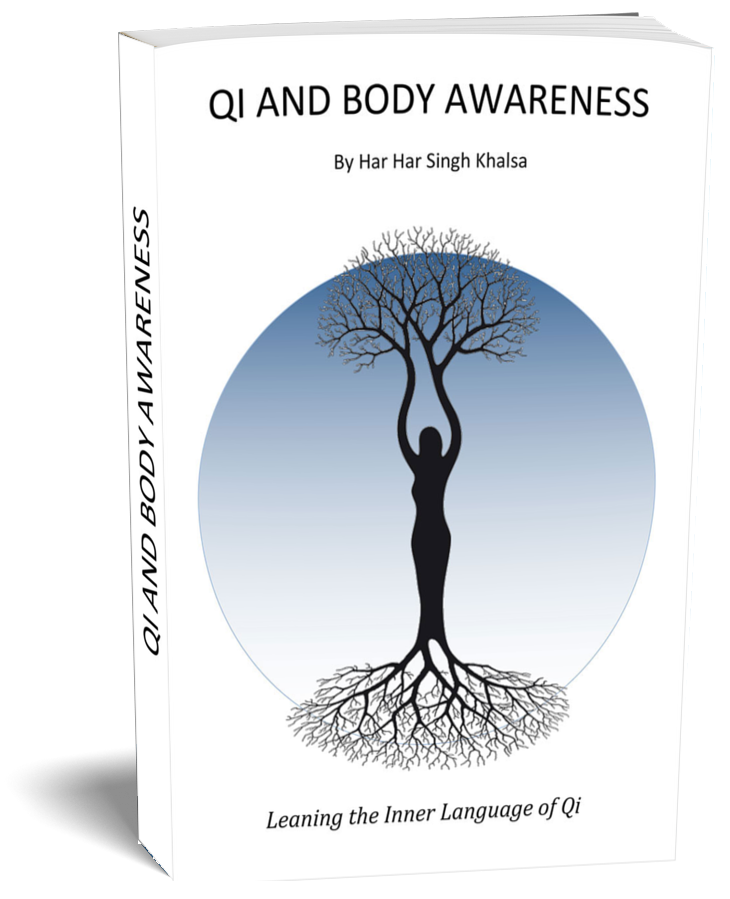 Qi and Body Awareness includes over 200 pages of information that provide the reader with dozens, if not hundreds, of tips and techniques for learning to sense Qi, gather Qi, and move Qi throughout the body.
Much of our book is based on undiluted knowledge originally passed down from Qigong masters of the East. From this knowledge and years of training, we are able to detail numerous subtleties of Qigong practice, so that the reader may learn the inner language of Qi.
The premise of Qi and Body Awareness is that Qi is first discovered through awareness of the physical body. Using the concept of "Reverse Cultivation", we recognize our physicality, and then we identify the Qi thereafter. After recognizing the Qi, we can then recognize and grow the "Qi Body". We profess that by first discovering what we can tangibly grasp in the physical, we can then gain awareness of the esoteric or intangible.
Qi and Body Awareness not only includes Qigong practices, but it also offers in depth explanation of what is occurring in Qigong movements. Our techniques supply clarification on how we can apply our internal awareness in synchronization with Qigong movement. This book contains numerous illustrations and examples to explain the details needed for a successful Qigong practice.
The information compiled in Qi and Body Awareness serves as a valuable tool for reaching the deeper levels of awareness in Qigong practice. Our goal is to provide a simple and clear understanding of Qigong, so that we may take the mystery out of mastery.
Paperback: $25.00
E-Book: $15.00
---
Disclaimer
This book/ebook contains information that details the author's personal experiences and opinions regarding physical and mental health practices. This book/ebook is not intended to be a substitute for medical advice from a licensed physician. This book/ebook is also not intended to be a substitute for a licensed mental health practitioner. Before beginning any practices outlined in this book/ebook, it is recommended that you seek advice from your healthcare provider.